PagerDuty plugin
Use the PagerDuty plugin to send notifications to PagerDuty using their Events API v2.
Configuring the PagerDuty plugin requires the integration key and URL for the Events API v2. Add a separate configuration for each PagerDuty account.
To add a PagerDuty configuration:
1. Open Settings > Plugins.
2. Next to the PagerDuty plugin, click Add Configuration.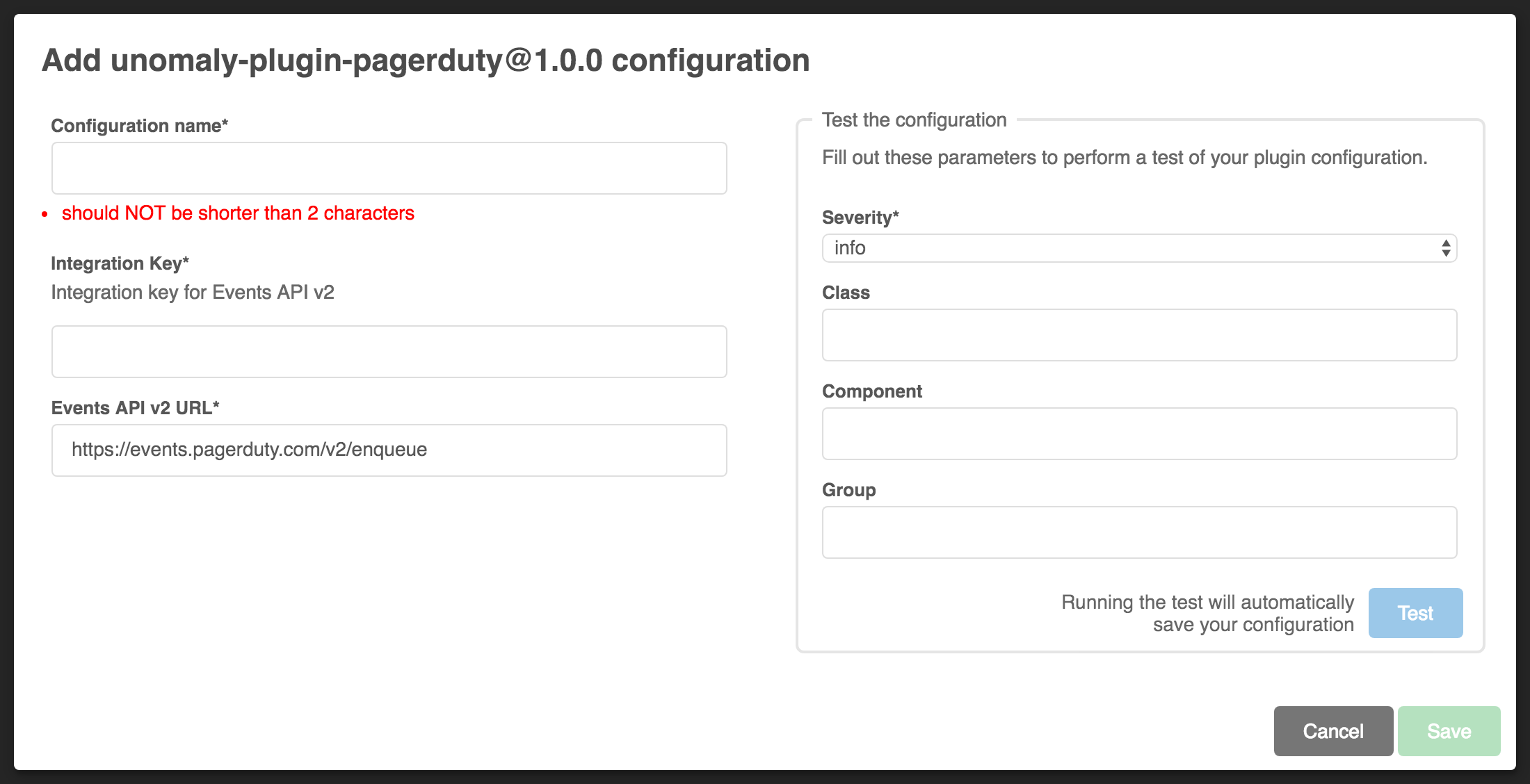 3. Give the configuration a name. Each configuration for this plugin should have a unique Configuration name.
4. Enter the Integration key.
5. Enter the Events API v2 URL.
6. (Recommended) Test the configuration.
7. Click Save.