You can also stay on top of our latest releases by signing up for product updates.
What's new in Unomaly 3.6?
As always, we welcome your questions and comments. Join our community Slack channel to tell us how you are using these new features.
A more detailed look at anomalous events

With Unomaly 3.6, we're introducing a new design of the graph on the Anomalies page. This new graph displays the incoming volume of events per second and anomalies per second as two separate lines. If you enable "Auto-update", the graph will automatically update as new events stream in.
The new graph includes the same interactions and functionality as before (such as zooming in and out with your selection and displaying information when you hover over points). With the upcoming releases we be updating the graph and adding more features and interactions.
Use the markers API to annotate planned changes

We recently reimplemented the Unomaly REST API that lets you manage your systems and groups without using the Unomaly UI. As part of these updates, we added the ability to annotate the graph with markers. For example you can use markers to track the planned changes you make in your infrastructure. Now you can see those markers in action on the newly designed graph on the Anomalies page. See the Unomaly API Reference.
Learn more in our Unomaly Tour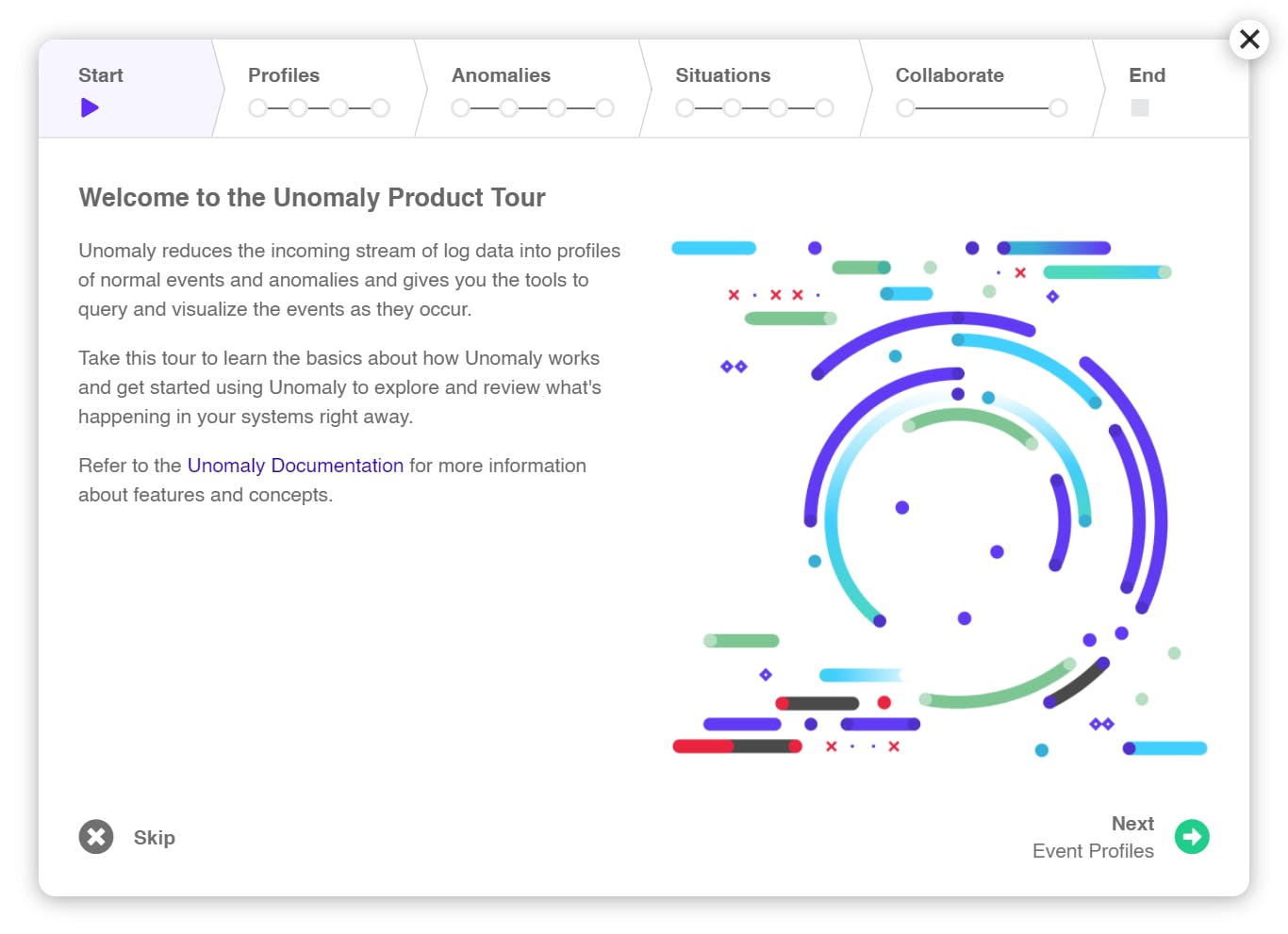 Walk through the key features and core concepts of Unomaly any time by selecting "Tutorial" from the main menu.